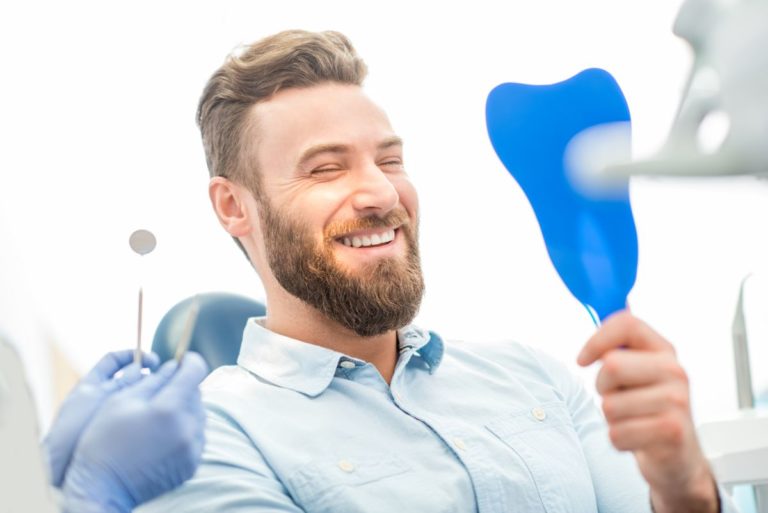 Finding The Right Orthodontist For You
Have you been thinking about transforming your smile with orthodontics? The first step in your journey towards a straighter smile will be finding a qualified and experienced orthodontist who can meet your unique needs. There are so many providers to choose from that getting started can feel a bit overwhelming! Fortunately, Van Vliet Orthodontics is here to help. Keep reading below to learn more about what you should be looking for in your search for the right orthodontist!



What is an orthodontist?

Let's start with the basics: what is an orthodontist? Orthodontics is a dental specialty, which means that every orthodontist is a dentist who has also received extra education and training in the diagnosis, prevention, and correction of misaligned teeth and jaws.

After four years of dental school, an aspiring orthodontist must complete at least two years of study in a full-time orthodontic residency program. These programs are extremely competitive, and tend to accept only the top students in any dental school graduating class. The residency itself is quite intensive, as orthodontists continue to expand the skills they need to manage how the teeth move and the face develops. They also learn to perfect their orthodontic techniques and explore various treatment options.

As you can see, becoming an orthodontist is no easy feat! Dr. Van Vliet attended the State University of New York at Albany, where he graduated with a Bachelor of Science degree. He then received his Doctorate of Dental Medicine from Fairleigh Dickinson University of Dentistry before earning his Orthodontic Certificate from the State University of New York at Buffalo. Dr. Van Vliet is also board-certified, something only 1 in 3 orthodontists achieve!

Now that we've covered what an orthodontist is, let's take a closer look at how you can find one that's perfect for you and your smile.



Referrals

Word of mouth can be an amazing tool for finding a provider you're comfortable with and confident in. Start talking with your family, friends, neighbors, and coworkers about who they've used for their own families to get an idea of where to start locally. A referral from a satisfied patient you trust is a great first step in finding the best orthodontist for your smile!

Since you'll be asking multiple people about their orthodontist, you're likely to get a number of recommendations. Plan to spend a little time on each practice's website to learn a bit about them before committing to a consultation! You should be able to find information about their doctors, their values and goals, and the treatments they offer. This will give you a place to start if you're not quite ready to schedule an appointment yet.



Research

When it comes to picking an orthodontist, research has a pretty important role to play. By considering your unique needs, goals, and preferences in this stage of planning, you'll be able to narrow your results accordingly. This will save you a lot of time and effort in the long run!

Is location important to you? Would you prefer an orthodontist near your child's school or your workplace? With two conveniently located offices in Highland, NY and Ramsey, NJ, you're almost guaranteed to get the exceptional orthodontic care you need without having to drive all over town!

Are you open to using traditional metal braces to straighten your smile, or would you prefer a more subtle straightening option? Does your current insurance plan cover the orthodontists you're looking at, or are you interested in learning more about the payment options available to you? Here at Van Vliet Orthodontics, we offer flexible payment plans and will also help you file for any insurance coverage. It's our goal to provide every patient with affordable, high-quality treatment!

There's a world of information at your fingertips, so make sure you take advantage of it to get a head start on making your confident new smile happen.



Reviews

Credible testimonials can be a great source to consider when selecting an orthodontist! Unlike referrals, which come from trusted friends and family, reviews are usually posted by people you don't know on sites like Yelp, Google, and a practice's Facebook page. Since the reviews come from each patient's personal experience, you're able to get a look at the "big picture" of a practice, which can help calm your nerves and even get you excited about coming in for a consultation!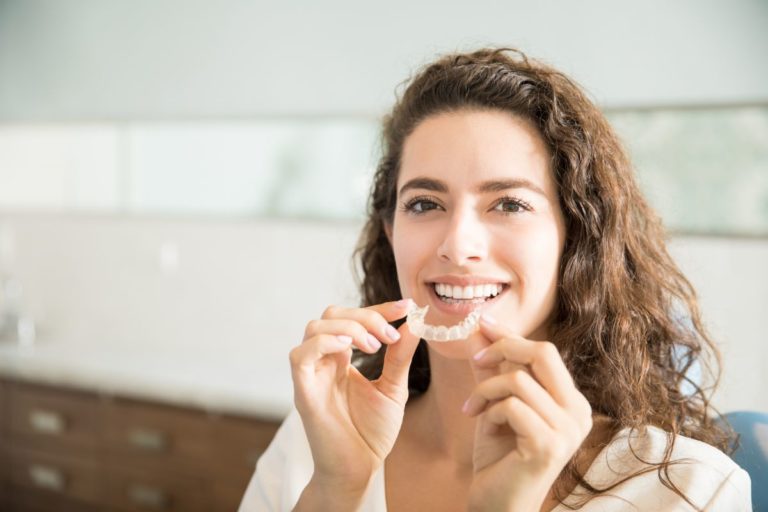 Could Van Vliet Orthodontics be just what you're looking for?

We know that choosing an orthodontist is a personal decision, and one you take seriously. With so many choices available to you, it can be hard to know where to start. That's where we come in! Van Vliet Orthodontics has an expert team providing phenomenal personal service and a variety of innovative treatment options for patients of all ages. We believe our customized care and modern techniques result in superior results you'll want to share with the world! With two convenient locations in NY and NJ, flexible payment options, a variety of treatment options, and an experienced team, our practice is the clear choice for orthodontic care you can trust in our community!

If you've been looking for an orthodontist you can trust with your smile, your search is over. You'll be in the best possible hands with Dr. Van Vliet and the rest of our skilled team. Are you ready to take the first step towards a beautiful, confident, and healthy smile? Get in touch with us today to book your FREE consultation and let's get started!